Welcome to the
Royal Aeronautical Society
Munich Branch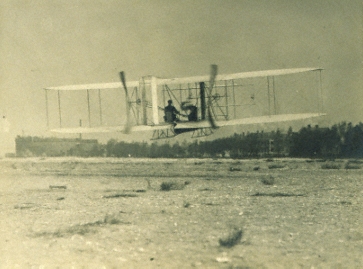 Founded in 1866 to further the science of aeronautics, the Royal Aeronautical Society has been at the
forefront of developments in aerospace ever since.
Today the Society performs three primary roles:
To support and maintain the highest standards for professionalism in all aerospace disciplines
To provide a unique source of specialist information and a central forum for the exchange of ideas
To exert influence in the interests of aerospace in both public and industrial arenas.
The purpose and objectives of the Branch is to provide an international forum for interested individuals to share their aerospace enthusiasm, for example by
Means of lectures and seminars to present and discuss latest subjects and achievements in aerospace;

Excursions to aerospace companies and Institutions;

Support to local city and community interests in the field of aerospace;

Exchange with other aerospace groups and societies.
Branch events are open to all who share an interest in aviation. Non-members of the RAeS are encouraged to attend and will receive a warm welcome at all Branch lecture evenings.
The Royal Aeronautical Society membership provides a lot of benefits
Membership grades for professionals and enthusiasts alike

Over 22,500 members in more than 100 countries

Over 70 Branches across the world including 7 in Europe

Dedicated Careers Centre

Publisher of three monthly magazines

Comprehensive lecture and conference programme

One of the most extensive aerospace libraries in the world
For more information about joining the RAeS or RAeS Munich Branch, see Membership.
Munich is a Centre of Excellence for all aspects of Aerospace. The RAeS Munich Branch e.V. acts as a facilitator bringing together members of the local aerospace community to discuss important matters affecting the global industry and the particular influences related to the local environment.
The Branch promotes Aerospace within the wider community by offering a balanced programme of events which are open to all. It especially targets young persons to encourage them to consider a career in the fascinating World of Aerospace. Please do come along to one of our lectures and find out more!
If you are interested in joining, see Membership
If you would like to be informed about our upcoming programme, please subscribe for our e-mail newsletter.